The HdM Sandbox is a project funded by the Ministry of Economics supporting young entrepeneurs in setting up their start-up ideas.
At the last Sandbox Start-up pitch event at the Hochschule der Medien in Stuttgart, twelve start-up ideas were presented by their teams.
The teams are supported by different mentors and the HdM Startup-Center provides them with office space (the so called Playpark), software and hardware as well as coaching.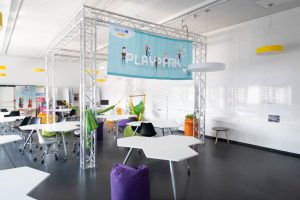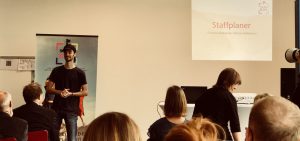 The teams run through a program from April to September in order to get them to a state where they are able to "walk alone". At the end all teams present their ideas and results at the international final in Veneto, where they get to know other start-ups from different locations. I am also part of the mentor team and happy to support this great project!